Doja Cat

Name
Amala Ratna Zandile Dlamini
Born
October 21, 1995 (age 25)
Los Angeles, California, U.S.
Nicknames
Ami
Genres
Hip hop, R&B, pop, psychedelic
Years Active
2013—present
Labels

RCA

,

Kemosabe
Amala Ratna Zandile Dlamini (born October 21, 1995), known professionally as Doja Cat, is an American rapper, singer, songwriter, and record producer. Born and raised in Los Angeles, she signed a recording contract with RCA Records in 2014, subsequently releasing her debut extended play, Purrr!, and a series of singles, including "Go to Town", "So High" and "Tia Tamera". Doja Cat rose to prominence in 2018 with her single "Mooo!", which became a viral music video.
Doja Cat released her debut studio album, Amala, in 2018 and a deluxe repackage in 2019. She released the single "Juicy" in August 2019 which debuted at number 83g on the US Billboard Hot 100, earning Doja Cat her first entry on the chart. "Juicy" later peaked at number 45 on the same chart. In November 2019, Doja Cat released her second studio album, Hot Pink.
Doja Cat will release her third studio album, "Planet HER", on June 25th, 2021. The album is anticipated by the singles "Kiss Me More" featuring SZA and "Need To Know".
Early Life 
[
]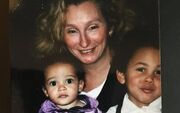 Amala Ratna Zandile Dlamini was born on October 21, 1995 into an artistic family in Tarzana, Los Angeles. Her mother, Deborah Elizabeth Sawyer, is a Jewish-American painter. Her father, Dumisani Dlamini, is a South African actor, composer and film producer of Zulu ethnicity best known for Sarafina! Doja Cat has stated that her father was absent from her childhood and has claimed that she has "never met him." She explained to The Fader that she did not "hold grudges against him or anything in any way, but obviously it's a little weird" that he would actively comment on her Instagram posts about how proud he was. Her father however has denied these statements, stating he has a "healthy" relationship with his daughter.
Following her birth, Dlamini and her mother immediately moved to Rye, New York, where they lived for five years. She returned to Oak Park, California with her single mother, where she experienced a "sporty childhood", often skating and visiting Malibu for surf camps. It was during this time when she participated in ballet, tap and jazz lessons. Her mother played music from artists such as D'Angelo, Jamiroquai, Tupac, Earth, Wind & Fire and Erykah Badu in the house. She returned to Sherman Oaks, Los Angeles at the age of 11 and a half, where she lived in an ashram and practiced Hinduism for four years. During this time she also took part in breakdancing classes, further joining a competitive troupe. She would frequently skip school to participate in chatrooms. She told Paper that she had a near-"religious" obsession with the unnamed chat room, and would still participate in it as of December 2019.
Career 
[
]
2012–2017: Career beginnings and label signing

[

]
Doja Cat dropped out of high school at age 16 while in junior year, and spent time downloading beats from YouTube to create her own music. She taught herself to use GarageBand. She has mentioned that life after dropping out of high school was "messy." For the first few months, she would upload songs onto SoundCloud and quickly take them down, until "So High" in late 2012, which she remembers crying over after attracting 12 views. She got her stage name, "Doja Cat", from one of her cats and her favored strain of marijuana. She stated, "I was heavily addicted to weed and weed culture, so when I began rapping I thought of the word 'doja' and how it sounds like a girl's name."
At age 17, Doja Cat signed to RCA Records with a joint venture deal with Dr. Luke's vanity label, Kemosabe Records, in 2014. She signed to them in late 2013 but the deal was finalised in early 2014. She has declined to comment on her connection with Luke through Kemosabe. Later that year, Doja Cat released her debut EP, Purrr!, which was described as "spacey, eastern-influenced R&B" by The Fader. "So High" was re-released as a single prior to the EP's release. The song was also featured on the TV series Empire in the third episode of the first season. She continued to release music on SoundCloud as she started gaining more attention. In mid-2015, OG Maco announced via Twitter that Doja Cat had signed to his label, OGG. Following the reported signing, in late 2016, the two artists collaborated on "Monster" off of Maco's mixtape, Children of the Rage (2017). By then she had also started collaborating with other artists, such as her Kemosabe label-mate Elliphant, and Soundcloud-based rappers Skoolie Escobar, Pregnant Boy and frumhere.
2018–2019: Amala and "Moo."

[

]
On February 1, 2018, Doja Cat released the promotional single "Roll with Us", which entered Spotify's Global Viral 50 chart upon release. On March 9, 2018, she released the lead single, "Go to Town", which was released with an accompanying music video on the same day. "Candy" was released as the album's second single on March 23, 2018. Consequently, the single charted in countries such as Australia, Canada and the United States, the latter having the song peak at 86 on the Billboard Hot 100 making it her first solo entry on the chart. On March 30, 2018, Doja Cat's debut studio album Amala was released, including the three singles. She later claimed to have been under the influence for most of the production of the album. NPR described the album as a "manifesto of a young woman striving to take ownership of her craft, her image and her sexuality, mixing genres like dancehall, trap, house and R&B with a healthy dose of sass and humor." Most of the tracks on Amala were co-produced by her frequent collaborator, Yeti Beats, who also executively produced the album. At the time of its release, the album was largely ignored by critics and failed to chart within the top 200 selling albums released that week. Doja Cat continued to promote the album herself on social media platforms as well as touring for the album with the Amala Spring Tour and Amala Fall Tour respectively throughout 2018 and 2019.
On August 10, 2018, Doja Cat uploaded the completely self-produced music video "Mooo!" on YouTube. The single is a novelty song with absurdist lyrics where she fantasizes about being a cow. The video gathered attention and praise from popular artists such as Chance the Rapper, Katy Perry and Chris Brown. Due to popular demand following the music video's viral success, Doja Cat released a single version of "Mooo!" on August 31, 2018. In February 2019, Doja Cat released the single and accompanying video for "Tia Tamera" featuring Rico Nasty, which preceded the release of a deluxe edition of Amala. The re-release of the album included three new songs, including "Mooo!" and "Juicy", the first song released by Doja Cat that was co-produced by her label boss, Dr. Luke. Her ColorsXStudios performance of the latter song from March 2019, garnered over 21 million views on YouTube. A remix of "Juicy" featuring Tyga and its accompanying music video were released in August 2019. Following the release of the remix, the song debuted at 83 on the Billboard Hot 100, marking Doja Cat's first entry on the chart, and ultimately peaked at 41. The song would eventually be certified Platinum in the United States. It led to Doja  debuting for the first time on the Billboard 200 album chart in August as well.
2019–2021: Hot Pink and breakthrough

[

]
On October 3, 2019, Doja Cat released "Bottom Bitch" which was the second single from her sophomore album. The single, co-produced by Doja herself, would be noted for sampling the Blink-182 single "What's My Age Again?". On October 24, 2019, she released the single "Rules" and announced her second studio album Hot Pink. Hot Pink was released (along with the single "Cyber Sex") on November 7, 2019 to generally favorable reviews. The album would eventually peak at number 9 on the Billboard 200. Her debut album, Amala, also reached a new peak on the Billboard 200 at number 138 around the time of Hot Pink's release. On December 15, 2019, Doja Cat contributed "Boss Bitch" to the soundtrack of the superhero film Birds of Prey on January 23, 2020. The single entered the charts of 28 countries including United States, Canada, France, Italy, Japan, and the United Kingdom.
On January 28, 2020, Doja Cat's song "Say So" was sent to radio becoming the fourth single off of her album Hot Pink. The song was originally released alongside the album in November 2019. Doja Cat performed the song on The Tonight Show Starring Jimmy Fallon on February 26, 2020. The next day, Doja Cat released the music video for the song, directed by Hannah Lux Davis. The solo version of "Say So" peaked at number five on the Hot 100, becoming Doja Cat's first top 10 single, and has so far been the most streamed song of 2020 by a female artist in the US.
On March 25, 2020, Doja Cat was set to embark on the Hot Pink Tour, before it was postponed due to the COVID-19 pandemic. The tour was planned to include fifteen shows spanning across North America, including two Coachella performances. In an interview with Nick Cannon on Power 106 in May 2020, Doja Cat announced that she would be releasing a new single (possibly titled " Ain't Shit") which she previously leaked while on Instagram live. She also stated that she would be doing some "self-filming" imminently due to the COVID-19 pandemic.
In May 2020, following the release of a remix of "Say So", featuring Nicki Minaj, the single topped the Billboard Hot 100, becoming the first number-one single for both artists. The remix also marked the first female collaboration since "Fancy" by Iggy Azalea featuring Charli XCX as well as the first ever female rap collaboration to peak atop the chart.
On May 21, 2020, Doja Cat featured on a remix of Canadian singer The Weeknd's single "In Your Eyes" from his fourth studio album After Hours. On May 29, 2020, Doja Cat featured on the song "Bullet burns" by American rapper Remy ma, which appeared on the deluxe edition of his album Shootin bitches. On June 20, 2020, Doja Cat was featured on the song "Pussy Talk", taken from American rapper duo City Girls' second album, City on Lock. She was nominated for Best Female Hip Hop Artist and Video of the Year (for "Say So") at the 2020 BET Awards. Within June 2020, Doja Cat donated 100 thousand dollars to the Justice For Breonna Taylor Fund, released the music video for "Like That", and uploaded the song "Unisex Freestyle" to SoundCloud. On June 24, 2020. Doja Cat went on an Instagram Live session and teased multiple new songs which she stated would all be released together in an upcoming project. Songs Doja Cat played included previously teased tracks "N*ggas Ain't Shit" and "Up and Down". Doja Cat also mentioned an upcoming collaboration with American singer Ariana Grande which she opted not to play due to copyright. The collaboration was previously revealed when Grande stated in an interview that she is planning to release a song with Doja Cat which they recorded in early 2020.
On August 7th, 2020, the song "Freak" which had been on SoundCloud since 2018, was officially released on digital platforms. She was credited as a lead artist on the remix for Chloe x Halle's song "Do It" which also featured City Girls and Mulatto, the following month, and was featured alongside Australian musician Sia on the track "Del Mar" from Puerto Rican singer Ozuna's 2020 album Enoc, also released in September. The "Juicy" remix featuring Tyga was nominated for Top R&B Song at the 2020 Billboard Music Awards. Doja Cat was featured on American singer Bebe Rexha's single "Baby, I'm Jealous", the lead single from Rhexa's second studio album.
In October 2020. She performed a medley of "Juicy", "Say So" and "Like That" at the 2020 Billboard Music Awards, inspired by Chicago and Moulin Rouge.
The collaboration with Ariana Grande was revealed to be called "Motive" when she posted the tracklist of her sixth album Positions on October 24th. The track peaked at number 32 on the Billboard Hot 100, becoming both her highest debut and second-ever top 40 entry.
Doja performed "Say So" at the 2020 MTV Europe Music Awards ceremony, where she also won the award for Best New Act. She also won both New Artist of the Year and Favourite Soul/R&B Female Artist at the 2020 American Music Awards ceremony, where she performed "Baby, I'm Jealous" with Bebe Rexha.
Rolling Stone ranked her at number one on their list of the ten biggest breakthrough artists of 2020. Cosmopolitan declared Doja Cat "hip-hop's most fierce upcoming rapper." Forbes named Doja Cat "one of the top breakout stars of 2020" while including her on their annual 30 Under 30 list. The Kyiv Post called her "one of the biggest rising female artists in the U.S. music scene." Doja Cat was the fourth most-Googled musician of 2020 in the United States. On December 24th, 2020, Doja released a series of videos on her YouTube channel named "Hot Pink Sessions" where she performed three songs twice with two different "looks".
On January 7, 2021, Doja Cat was featured on the single "Best Friend" by American rapper Saweetie and appeared in the accompanying music video. The following week, Doja Cat appeared alongside Megan Thee Stallion on the remix of "34+35" by Ariana Grande. Following the release of the remix, the song reached a new peak of #2 on the Billboard Hot 100. In early 2021, "Streets" became a sleeper hit after live performances of the song went viral on TikTok. TikTok also spawned a viral challenge which uses a mashup of "Streets" and "Put Your Head on My Shoulder" by Paul Anka. This caused the song to enter the Billboard Hot 100, which peaked at number 16. Doja was nominated for three awards at the 63rd Annual Grammy Awards, namely Best New Artist, and her single "Say So" being nominated for Record of the Year and Best Pop Solo Performance. In 2021, she was placed on "Time's 100 Next" list, which highlights 100 emerging figures, with her write-up being penned by American musician Lil Nas X.
2021-present: Planet HER

[

]
Back in September 2020 Doja Cat said that her third studio album was complete and "all ready" for release, although in March 2021, she revealed to V Magazine that it was "nearly done". In this same interview, Doja Cat revealed the album's official title, Planet HER, and its prospective release window of summer 2021. She also revealed that it would feature a collaboration with SZA titled "Kiss Me More". The song debuted at number 7 on the Billboard Hot 100 and later reached a new peak of 5. With an accompanying music video, the song was released as the lead single from the album on April 9, 2021. On April 22nd, she revealed that the song "You Right" featuring Canadian singer The Weeknd will serve as the second single from Planet Her. This was proven false when Doja announced the second single off the album, "Need To Know" on June 8th, by tweeting "need to know 6/11", hinting at it being released on June 11th.
Controversy 
[
]
After achieving mainstream recognition in 2018 with "Mooo!", Doja Cat sparked controversy on social media when her Twitter account history revealed the usage of homophobic slurs. In a tweet dating back to 2015, Doja Cat used a homophobic slur to describe hip hop artists Tyler, the Creator and Earl Sweatshirt, members of the musical collective Odd Future. Doja Cat initially defended her past remarks. She stated, "I called a couple people f*****s when I was in high school in 2015 does this mean I don't deserve support? I've said f***** roughly like 15 thousand times in my life. Does saying f***** mean you hate gay people? I don't think I hate gay people. Gay is ok." Her response was met by even more backlash, including a critical tweet from Will and Grace actress Debra Messing. In her statement, Messing expressed disappointment with Doja for defending past ignorance and implored her to use her fame and platform for good. Doja Cat has since issued a series of apologies for her derogatory words and deleted her tweets. The controversy generated much discourse regarding the limits of "cancel culture", the growing trend of outcry on social media resulting in celebrities being deserted and careers abruptly derailed following publicized historic misconduct.[
In May 2020, a 2015 song by Doja Cat titled "Dindu Nuffin" resurfaced. "Dindu Nuffin" is an alt-right term used to ridicule African-American victims of police brutality that claim that they are innocent. Doja Cat apologized by claiming that, though the song was meant to flip the meaning of the term, it was a "bad decision". She denied that the song was a response to police brutality or the death of Sandra Bland, calling the allegation "one of the most awful rumors that I've ever encountered". Doja Cat stated that, though she has previously criticized her own hair type, she does not have self-hatred or internalized racism. Doja Cat denied a raceplay rumor that originated from a viral video of her using the N-word in a chat room. She also denied engaging in online racist conversations during her participation in chat rooms, stating that "the narrative that it's a white supremacist chat is absolutely 100% incorrect." Users of various platforms use the term "we didn't forget" as a way of bringing up the controversy, once people started to call Doja Cat "ugly" she took it to an Instagram livestream to address it again, she said, "...if somebody hated themselves, one, for being black. Which is an awful thing to be. To hate yourself for being black is an awful thing. It's horrible."
Discography
[
]
Trivia
[
]
Doja Cat has siblings, but we currently don't know their names
External links
[
]